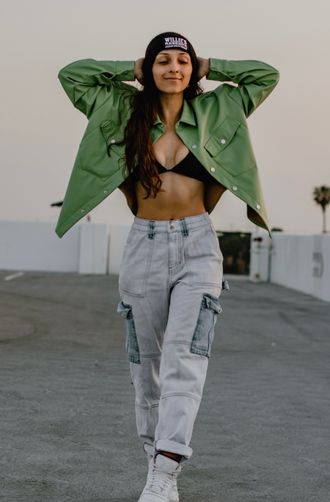 Alianna "The Alien" is a rising Puerto Rican performer and creator that is shaking up the TikTok music community.  
Floating in a cloud of Alt-R&B/Soul, Jazz, and Lofi Hip-Hop, Alianna is most widely known as a fingerdrumming producer and soulful singer-songwriter.
Raised in a large and creatively-gifted family, she was aware of her destined future as an artist from an early age. Her extensive creative background is a testament to her dedication and discipline to her craft.
From sweet, buttery melodies that will ease you into bliss, to relaxing beat videos that you can infinitely play on loop, Alianna is a raw artist who brings pure heart and passion to her music, and will leave you dreaming for more.